What is Liquid Silver Jewelry?
Posted by Claudia on Apr 17th 2015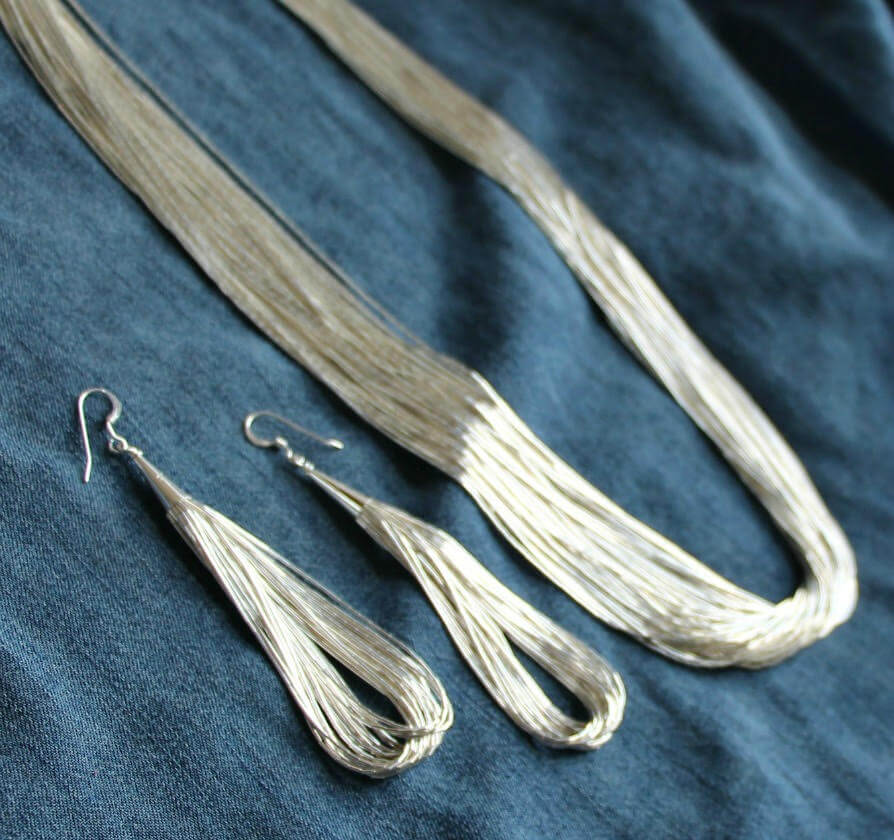 Liquid silver is often referred to as "liquid heishi" or "silver heishi". Silver heishi is fine, tubular, silver beads that are hand-strung together in what appears to be seamless strands of silver.When these strands are strung together, liquid silver has a fluid feel almost like silk or water running through your fingers reflecting beautifully in the light. These strands of liquid silver are most often strung together by Southwest and Native American artists in multiples of 10, 20, 30, 50 or 100 to make liquid silver necklaces, liquid silver bracelets and liquid silver earrings. The beauty of liquid silver is that it can be worn elegantly with a dress or casually every day in blue jeans. What we, personally, like about liquid silver is that it can be worn anywhere and for any occasion and fits eloquently into any southwest or modern day wardrobe.