​The Story of Zuni Jewelry
Posted by Claudia on Jul 27th 2016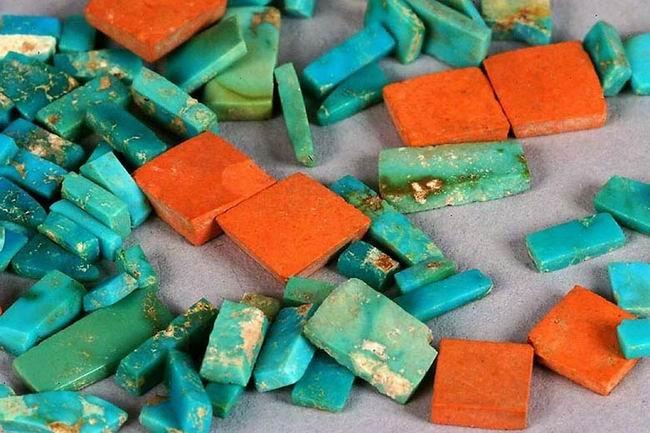 The Zuni are known for being especially rooted in spiritualism and tradition, and both elements shine through in Zuni jewelry and artwork. For centuries, the Zuni people have been highly skilled lapidary artists, passing down stone cutting techniques from generation to generation. Once they learned silversmithing, their jewelry work really came into its own. Today, Zuni silver jewelry pays homage to the past, while continuing to look towards the future. Here's a look at the history of Zuni jewelry.
Fetish Carvings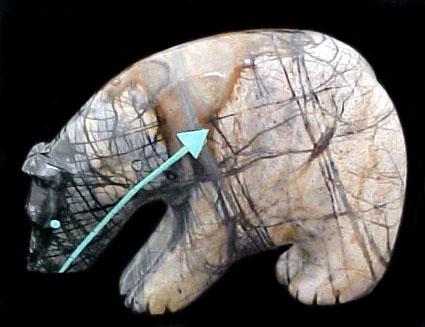 The Zuni people have been lauded for their exceptional lapidaries since the ancient days when they would carve fetishes out of stone – especially turquoise – and other local, natural materials such as shell and coral. Fetishes are small Zuni carvings that depict animals and other common cultural icons. These fetish carvings were often used in ceremonies, and they were just one small part of a much grander spiritual viewpoint. The Zuni people believed that each animal had unique powers and characteristics that could aid the owner.
Silversmithing
For many centuries, the Zuni people honed their lapidary skills creating fetish carvings and stone jewelry. In 1872, a traveling Navajo man named Atsidi Chon taught silversmithing to a Zuni tribesman named Lanyade. At first, these silversmithing methods were practical in focus, with silver used to create tools and weapons. However, silver caught the eye of artisans within the tribe. Eventually, the Zuni people incorporated their stone-carving skills into their new knowledge of silver, and the artistry of Zuni silver jewelry was born.
C.G. Wallace
During the middle of the 20th century, a trader named C.G. Wallace heavily influenced the progression of Zuni silver jewelry and lapidary work. In order to appeal to potential non-Native buyers, C.G. Wallace advised the jewelry makers on what stones and designs to use. He provided silversmiths, jewelry makers, and lapidaries with the supplies they needed to create their products, and he also employed the Zuni people as clerks, jewelry makers, and miners.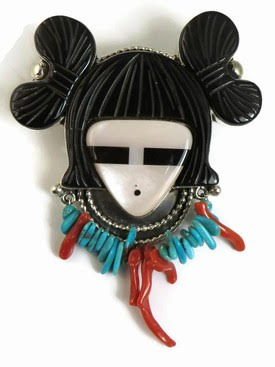 Current Zuni Artisans
While it may be rooted in history, Zuni jewelry still has its place in contemporary Southwestern art and design. There are plenty of highly skilled artisans who create pieces that rival historic, 19th century pieces. Gomeo Bobelu's mosaic inlay jewelry style has made him quite well-known, and he's won awards from the Goodman Fellowship & Wheelwright Museum. His work has also been exhibited at the Heard Museum.
Another popular Zuni silver jewelry maker active today is Beverly Etsate, the daughter of renowned artists Rosalie and Augustine Pinto, and the mother of a highly skilled Zuni fetish carver, Carl Etsate. Beverly Etsate is most widely known for her unique style of raised mosaic inlay jewelry, and her frequent use of mudheads, bears, and kachinas (Zuni kachina doll pictured right).
Order Authentic Zuni Jewelry and Fetishes at Southwest Silver Gallery
We're proud to offer a wide variety of authentic Zuni silver jewelry sourced from award-winning artisans. We also offer the best customer service and guarantees in the industry, so shop with complete confidence. If you have any questions, please don't hesitate to reach out to us at 1-888-476-4367, or send us a message online through our contact page. Purchasing Zuni jewelry is a great way to own a unique piece of history. Place your order online today.